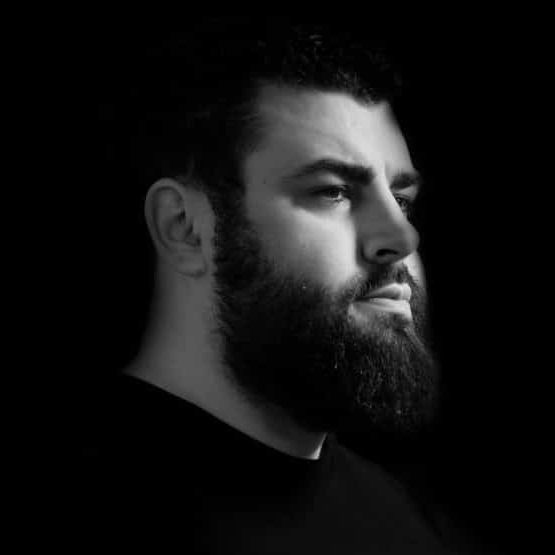 I am, first and foremost, a husband and father of five wonderful boys. I am a disciple of Yeshua the Messiah, and I walk out my faith by observing all God's commandments to the best of my ability. The foundation of my belief is that YHWH, the God of Israel, is the one true God of creation and that His son, Yeshua, is the promised Messiah of Israel.  I believe, as the Scriptures teach, that anyone who believes on Messiah Yeshua is no longer a gentile, but is a grafted-in member of the household of God; an Israelite.  I am also a firm believer that we should have unity in the body of believers, so if your beliefs don't line up with mine, that's okay!!  We can still dialogue and learn stuff from each other.  When Messiah Yeshua comes, he will sort out the theological debates.
I was called to serve in the teaching ministry in 2012 and have had the privilege of mentoring under my friend, Rico Cortes, and have had the guidance of many others as well. In May of 2017, I graduated from Lincoln Christian University with a Master of Arts in Biblical Studies with an Old Testament Specialization degree. In that program, I learned to translate from the Hebrew, Aramaic, and Greek texts of the Bible, to use comparative studies of ancient Near Eastern literature to gain better insight into Biblical text, and how to study the Scriptures in light of ancient culture, customs, and history. My areas of specialty include the sacrificial system in Leviticus, the honor and shame culture (which was the topic of my thesis), comparative analysis of ancient Near Eastern culture to the Torah (especially creation accounts), apocalyptic literature, first-century Greco-Roman and Jewish culture, and Imperial cult.
My ministry includes teaching on a monthly basis at my local congregation, Tabernacle of David, hundreds of hours of video and audio teachings on my website, FaithofMessiah.com, a guest teacher on Rico Cortes' website, WisdominTorah.com, a speaker for the Joshua Generation series on Hebraic Roots Network, a TV show on Israel Television Network, assistant teacher on Wisdom in Torah Israel Tours, work with Lion and Lamb Ministries, as well as various speaking events around the United States and some international events.
Personal Testimony
I was born and raised a Seventh-Day Adventist but fell away from the church before finishing high school because I could not find truth there and honestly was enamored by the lies of evolution that were taught at my high school and hence became agnostic.  After 8 years of working as a nuclear power plant operator in the US Navy, I began working on my second degree as a RN and around that time was presented with the evidence I needed to believe that the Scriptures were truth and were the Word of God.  For the year and a half I went through nursing school, I was completely engrossed in Scripture during my free time and spent several nights without sleep while studying into God's word.
Around the end of my nursing school I met Rico Cortes and, soon after, began assisting him as a moderator on his website. I continued my studies in Scripture and began studying more with Rico.  In Spring of 2012, Rico invited me to start producing video teachings on his website, WisdominTorah.com, focusing on the Ancient Near Eastern context of the Torah (5 books of Moses).  I also was invited to be a teacher at my local congregation, Tabernacle of David and I have been teaching there since 2012. Since then, I have gone on to earn my Masters in Biblical Studies degree, as mentioned above.
If you are interested in having me come out to your local congregation to teach, the best way to contact me is through my email Ryan@FaithofMessiah.com which comes directly to my phone so I will respond as soon as possible.  Feel free to email me with any other questions as well.
Shalom,
Ryan